Highlands Residential Mortgage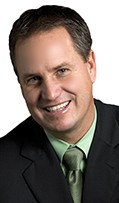 Bryan Rankin
Office: 303-915-7755 Fax: 303-222-0055
NMLS 257702
Email: brankin@highlandmortgage.com
About Bryan Rankin
I am a third generation native of Colorado. I have worked in the financial industry since 1996. My lending career began as a Mortgage Broker with Sigma Mortgage Corporation. In July 2001, I moved to WR Starkey Mortgage as a Senior Loan Officer, where I built my personal business on a strong foundation of realtors and referrals. In 2011, I accepted a position at VIP Mortgage Incorporated as a Branch Manager and in 2014 was delighted to join Highlands Residential Mortgage.
This is a company that prides itself on building relationships with respect, integrity and total commitment to excellence. I invite you to experience the professional difference at Highlands. As your home finance contact, myself and my team will work directly with your Realtor, the seller's Realtor, title agent, and your personal insurance agent to ensure that all documentation is in order for a flawless purchase transaction. I am committed to delivering the best service in the mortgage lending industry. Every mortgage applicant can expect to receive personal and professional guidance to ensure a stress free home financing experience. By providing my clients with exceptional service, which I would personally expect, I have developed a customer based enviroment that is focused on creating clients for a lifetime. My pride and joy away from work are my son and daughter.
We love to water and snow ski, play tennis, play golf and just spend time together. I am active with my children's school, and I volunteer for Toys for the Mission and Habitat for Humanity on an annual basis. At Highlands Residential Mortgage I am blessed to work with an incredible team, more like a family, of experienced and dedicated individuals who share the same philosophy of excellence and commitment to exceptional customer service. I specialize in all aspects of residential lending. Let my extensive product knowledge and experience guide you through the joy of purchasing your dream home.